Learn more

Optimize
your surgical tray management


Learn more
Smart DataMatrix reader
for surgical instruments

Learn more

the top-of-the-line
sterile supply management
& traceability solution
from ATH Medical
instruments safely identified and tracked each year
productivity savings in database creation
productivity savings in reassembly
Testimonial
AnciTrak® is a very useful and easy-to-use tool to implement in your daily sterilization practice. Notably, by improving surgical instruments traceability, innovative technologies are needed to really enhance patient's safety.
Christine Denis,
President of WFHSS,
STERINORD, France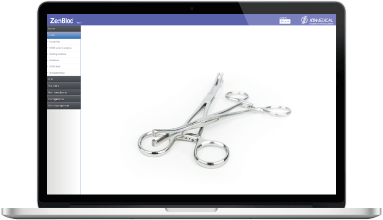 Sterile supply management
& traceability software
ZenBloc® records in real-time all information in the CSSD from a patient profile to a specific instruments. ZenBloc has an integrated management module which provides a framework, an ability to monitor the consumption and activity of the sterilization service.