Zen

Bloc®, has been designed to help operators in gathering and tracking information of medical devices into the sterilization process.
Why using this software ?
To create

strong binders

between the sterile medical device, the surgeries and the patient
To track

medical devices from the Operating Room to the Center of Sterilization
To reduce risks

of human error
To monitor

the flow of set-reassembly and tracking surgical devices
To Simplify

the storage and the information seeking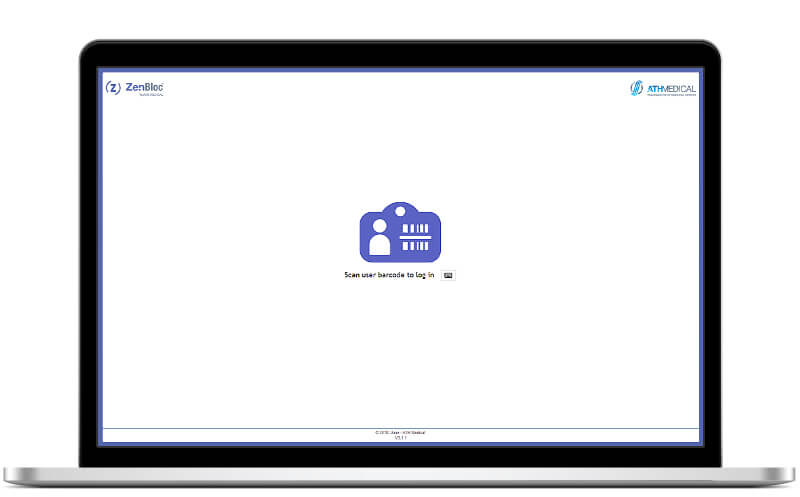 Log in page via user barcode scan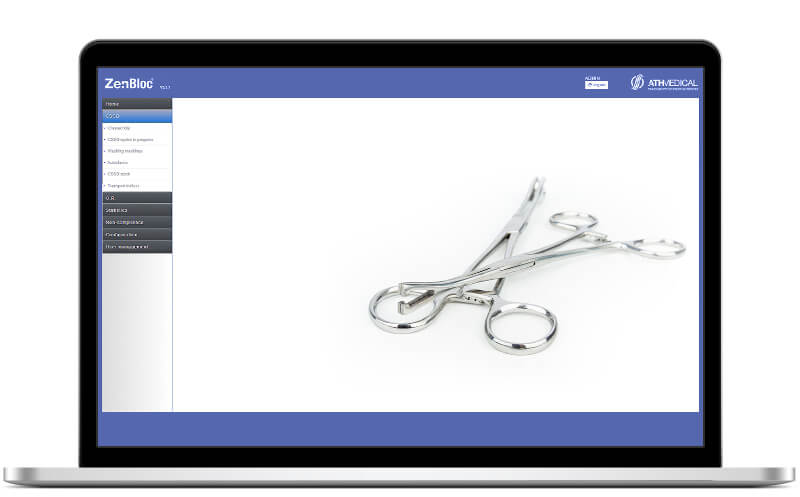 A well-designed interface to facilitate its use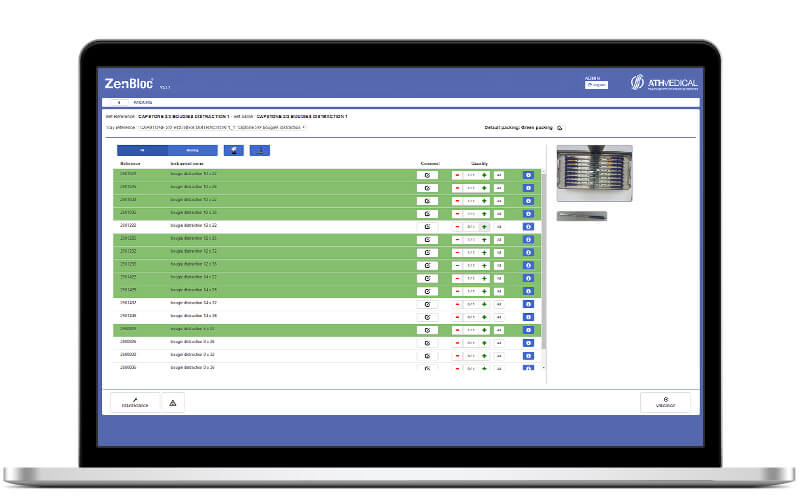 Surgical trays & Medical device tracking monitoring
Zen

Bloc® a
multifaceted

software
ZenBloc® proactively manages CSSD equipment, inventory and staff:
Real-time information

available throughout the hospital to make the right decision at the right time.
Loaner and multi-facility instrument and tray

tracking

.
Key performance indicators

to make strategic decisions for your department clear and simple.
Fit with any equipments

from sterilizers, washing machines, or tracking systems such as

Anci

trak® &

White

Reader®